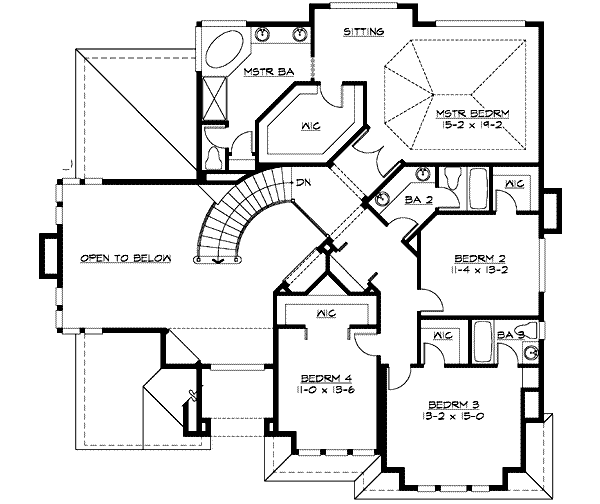 Johnson City Area HBA understands that once you make the decision to build, you look forward with great anticipation to the date you can move into your new home! It is natural to want to see immediate and frequent progress, but it is important for you to have realistic expectations.
Be flexible and avoid making arrangements that might cause you to worry if the move-in date changes slightly.
Before Construction
In the initial stage of the project, there are several factors beyond the builder's control including: Weather, building permits, community covenants for design review and structural changes.
During Construction
The builder creates a construction schedule based on experience and input from the building trades and sub-contractors. At several points during construction, nothing appears to be happening…don't panic! Builders are experienced in handling many issues that affect the progress of the home. Working with sub-contractors, trad contractors schedules, building inspection as well as material delivery and delays all are part of building a new home.
Site Visits
When you visit the site, remember that your safety, satisfaction, and the smooth flow of work are the builder's prime concerns. Always contact the builder if you have a question or concern instead of giving instructions to trade contractors.
When you have a degree of urgency with any issue, consider whether it can wait until the next planned conversation with the builder or whether you should contact the builder immediately; try to resist pointing out items the builder will address in the normal sequence of construction. If you are in doubt about how urgent your concern is, contact the builder. Also always put it in writing to reduce the possibility of miscommunication and keep a copy for your records.
Checklist for Getting Started
Determine what you can afford — Update your financial situation and research what you can borrow. Understand construction draws.
Review your housing needs — Create a wish list or scrapbook of ideas, requirements and people you want to be involved in the process.
Working with a Designer/Architect — If you need to have a building plan drawn or an existing plan revised, select your designer according to the detail, quality. A good designer can visualize your building needs and transfer them into a workable plan that will require fewer changes.
Develop a Building Plan and Specifications — Your final plan and specifications should reflect what you can afford and should incorporate your scrapbook ideas along with the designer's creativity.
Building Programs — A little research will reveal many valuable building related programs that can save money. Check with your builder to see if the programs will work for you.
Choosing a Building Site — With the help of a construction professional, select a lot that meets your financial and building requirements.
Selecting a Builder — Your final choice should be someone that you can trust, depend on and get along with. His or her opinions, knowledge and leadership will be invaluable throughout the rest of the home building process. Contact your local Home Builders Association for instructions on how to choose a builder but most importantly, how to protect yourself and the investment in your new home.
Determine the Building Method — Choose whether you are interested in a stick built, manufactured, modular, component/panelized, or insulated concrete form home.
Finalizing Your Planning
Building Cost Estimates — If you are comparing bids make sure they are "apples to apples." When bids include allowances, check to see if they are adequate. Then you are ready for a good contract that will protect the interests of both the builder and the home owner.
Occupancy — There is a great deal of satisfaction and excitement when you move into a new home; however, be sure to relate imperfections in writing to avoid them becoming your responsibility.
To learn more or to find out about a Consumer Education Class held at the Johnson City Area HBA office, call 423.282.2561 or email info@jcahba.org.
Save
Save