---
Welcome to the Johnson City Area Home Builders Association

JCAHBA represents the best of the home building, development and remodeling industry in Carter, Johnson, Unicoi, and Washington counties and it promotes responsible development of quality neighborhoods which encourages the American Dream of Home Ownership.
* * * * * * * * * * * * * * * * * * * * * * * * * * * * * * * *
Over the last few years, Johnson City Area HBA and its members have undergone tremendous changes. Members of JCAHBA are ready to provide new homes to meet the changing needs and growing population of our area or remodel existing homes for upgrade and expansion of families. Housing plays an important role in the U.S. economy. For every 100 average single-family homes built, more than 300 jobs and nearly $9 million in taxes and revenue for state, local and federal governments are generated.
Johnson City Area HBA takes an active role in supporting home building success through local efforts that include government relations, educational programs and classes, discount programs, community service involvement, networking, sponsorship, advertising and showcase opportunities.
Search the HBA online membership listing, learn about upcoming events, read the latest industry news, and find information about related housing topics of interest.
---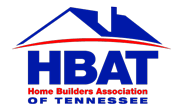 Save

Save
Save
Save
Save
Save
Save
Save
Save
Save
Save
Save
Save
Save
Save
Save
Save
Save
Save
Save
Save
SaveSave
Save
SaveSaveSaveSave
SaveSaveSave
SaveSave
Save
Save
Save