General Membership Meetings are normally held the third Tuesday of the month. Dates, times, and locations will be noted below and on the calendar.
Upcoming dates and locations:
                                     NO FEBRUARY General Membership Meeting
We invite everyone to come to our 49th Annual Home & Outdoor Show on February 16 – 18 at the East Tennessee State University Mini Dome
1081 John Robert Bell Dr, Johnson City, 37604
---
                      2018 – MARCH General Membership Meeting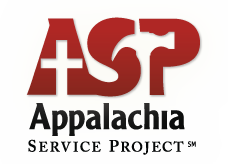 Tuesday, March 20, 2018
General Membership Meeting
Sponsored by Appalachia Service Project


Meeting will be held at:
Appalachia Service Project
4523 BRISTOL HIGHWAY
JOHNSON CITY, 37604
---
Are you interested in sponsoring or hosting a meeting in 2018? We are currently securing sponsors for February – November. Contact the office for more information.
Save
Save
Save
Save
Save
Save
Save
Save
Save
Save
Save
Save
Save
Save
Save
Save
Save
Save
Save
Save
Save
Save
Save
Save
Save
Save
Save
Save
Save
Save
Save
Save
Save
Save
Save