#weBUILDconnections
At its core, Battle of the Build is a grassroots workforce development outreach of the Johnson City Area Home Builders Association that seeks to build connections between local students, teachers, employers and those who have made careers in manufacturing, trades, and supporting businesses.
Area High Schools compete by planning and building a project and then present their completed entry to judges from the building industry across the nation. JCAHBA members act as mentors to their assigned school during the process. Prizes are awarded for 1st, 2nd, and 3rd places based on the 5 categories; presentation, build quality, finish quality, creativity, and complexity.
Prizes are also presented for Popular Vote and a very special Chairman's Choice Award that will be presented to the project selected by the 1st Vice Chair of the National Association of Home Builders.
---
Participating CTE/CCTE Departments and their Sponsors for the 2021 Eastman Credit Union Battle of the Build were:
*Carter County Schools
          Co-Sponsored by Foxfire Builders * TPI Corporation
*Chuckey-Doak High School
Sponsored by Brooks Malone
*Daniel Boone High School
          Co-sponsored by Deakins Enterprises * Mullins Company
*David Crockett High School
          Co-Sponsored by Holston Valley Hardscapes * Widener Insurance Agency
*Johnson County High School
          Co-sponsored by Richards Building Supply * TPI Corporation
*Science Hill High School
          Co-sponsored by Firm Foundation Construction * TPI Corporation
*Sullivan Central High School 
         Co-Sponsored by Begley Development * Egan Construction
*Sullivan East High School 
         Sponsored by Absolute Granite & Cabinetry
*Tennessee High School
         Sponsored by Garland Family Partnership
*Unicoi County High School
        Sponsored by Orth Homes
---
Take a look back at previous years…
2020 WINNING teams are:
First Place – sponsored by Builders First Source
     Carter County Schools
Second Place – sponsored by East Tenn Rent-Alls
     Chuckey-Doak High School
Third Place – sponsored by ABC Supply and Shelton Tile & Laser Design
     Johnson County High School
Popular Vote – sponsored by Ingenuity, LLC
     Carter County Schools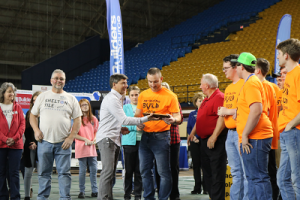 Chairman's Choice – sponsored by News & Neighbor/The Business Journal
     Chuckey-Doak High School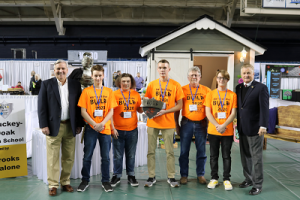 ---
All 2020 projects…
Save
Save
Save
Save
Save
Save